Ereaders
As the easyread range of ebook readers are sold primarily as "first ebook readers" we believe it is important to provide you with as full a package as possible.
This is to ensure that
you have everything you require
all accessories you use are compatible with your ereader
When you look at our product pages will see that we don't sell ereaders we sell ereader packages
All our packages contain as a minimum
Protection for your ereader – a case, cover or pouch
Several items to charge your ereader – not only a USB lead but also a mains charger and an in-car charger
Extra memory – an SD Card
A means of transferring files from PC to memory card – a USB card reader
User Instructions – a quick start guide and/or a user manual
A means of cleaning the ereader screen without scratching it – the correct cleaning cloth
We like to leave nothing to chance.
We want you to use your ereader in the knowledge that "all the bits" are compatible; the correct size, output, capacity, file format, etc.
We want to be certain you can start using your easyread and all the accessories with confidence from the moment you receive it.
At present we have three ereader packages for sale.
To view the package details, ereader features and specifications, click the product photo below to be directed to the product page.

easyreadULTRA – Black –  ONLY £99
7 inch TFT screen ebook reader package
read books, listen to music, watch videos and view photos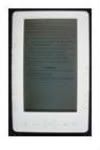 easyreadULTRA – White –  ONLY £99
7 inch TFT screen ebook reader package
read books, listen to music, watch videos and view photos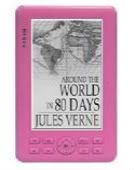 easyreadSABAH – Pink – ONLY £89
5 inch TFT screen "pocket" ebook reader package
read books, listen to music, watch videos and view photos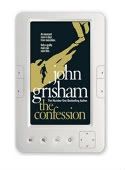 IMAGIN – White – ONLY £79
5 inch TFT screen "pocket" ebook reader package
read books, listen to music, watch videos and view photos